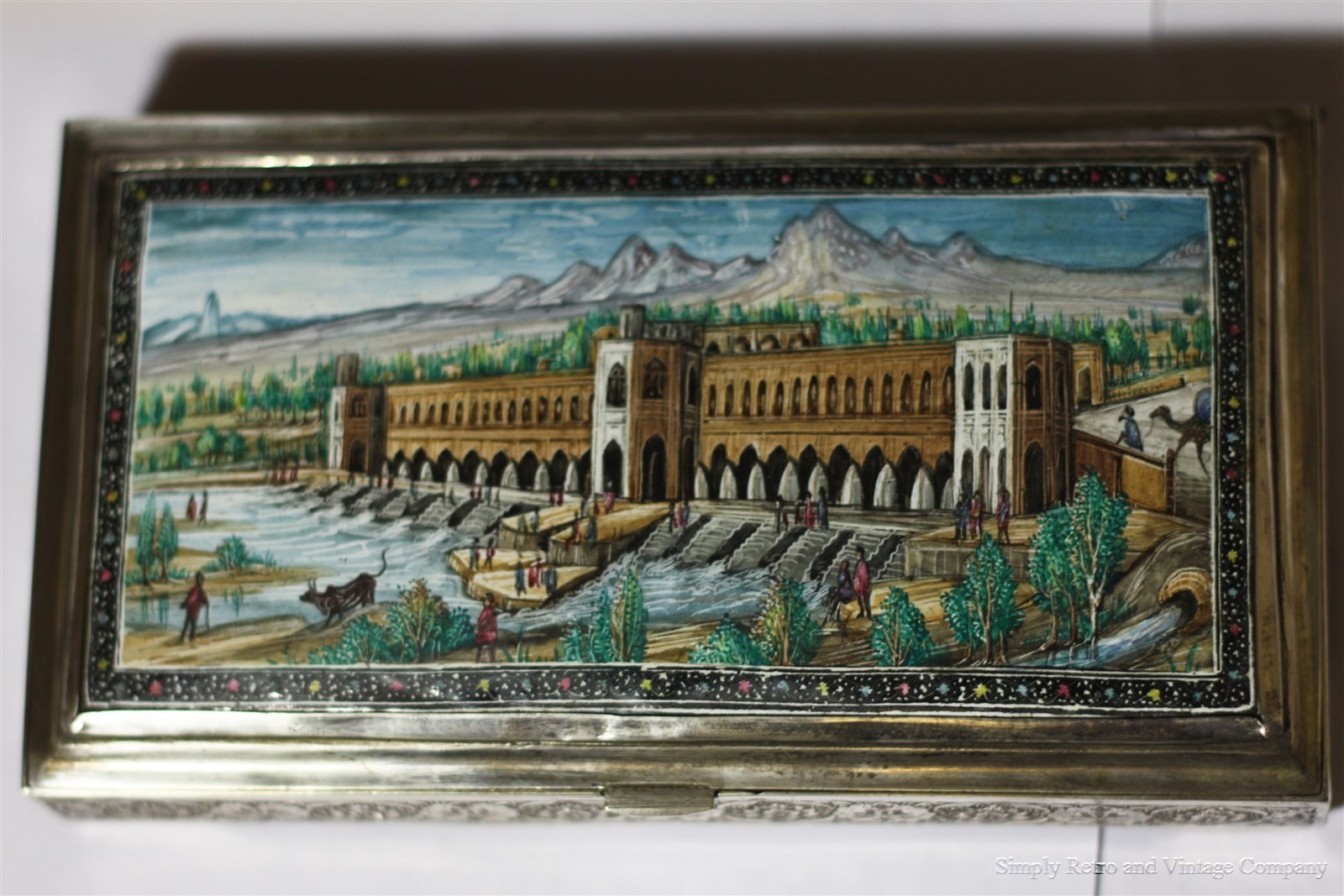 This is a fine Persian silver footed box adorned with an enamel image depicting the Khaju Bridge in Isfahan, a region synonymous with fantastic silver ware.
It is hallmarked 84 (the Russian standard) and Signed by the Artist. Sides with lotus displays and leaf / Floral. This rare Persian silver and it is lovely.
This is in lovely condition, age related wear only. Closes perfectly. Rich, lustrous silver patina throughout.
Weight: 383g
Dimensions: 15.5cm (6 inches) x 8.5cm (3.35 inches) x 3cm (1.2 inches)